Forestry in 90 Minutes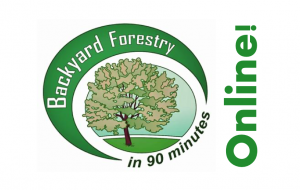 Join us for
Backyard Forestry in 90 Minutes
Third Thursday of each month, 7 p.m. to 8:30 p.m.  
Join us on Thursday, June 17th at 7pm for our next webinar, "Sustainable Jersey City and OpenTreeMap." Sustainable Jersey City (SJC) is an organization focused on educational advocacy and outreach and . Toward that effort, SJC has enhanced and customized a popular open source application Open Tree Map to help citizen scientists map and manage the Jersey City Tree Inventory.  In this talk, SJC will walk through their successful tree mapping campaign that attracted over 450 volunteers and discuss how they helped volunteers improve data accuracy of through both education and technology.
SJC will also talk through the additional features and tech enhancements they are planning for the rest of the year. The talk will conclude with an open discussion about the technology features to answer questions about the platform, community stewardship and how to better engage the public for helping our urban forests.
"Backyard Forestry in 90 Minutes" (BYF) is a free educational program series sponsored by NJ Forestry Association, State Forestry Services & Rutgers Cooperative Extension. The program, now online, takes place on the THIRD Thursday of every month from 7:00 pm to 8:30 pm.
Click HERE to Register!
Continuing Ed Credits: This program has applied for:
LTE/LTCO Credits
NJUCF Credits
Category 1 SAF CFE
Please be sure to include required information in your registration so that credits can be reported.