Forestry in 90 Minutes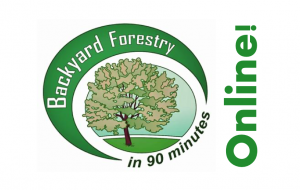 Join us for
Backyard Forestry in 90 Minutes
Third Thursday of each month, 7 p.m. to 8:30 p.m.  
Join us on Thursday, April 15th at 7pm for our next webinar, "Jargon in forestry: Six loaded words, what they mean, and how that translates to your property" by Jason Grabosky, Professor in Urban Forestry, Dept. of Ecology, Evolution, and Natural Resources.
Words matter. We all know this and we ignore this truism at our own peril.
We use specific words to communicate larger concepts within a discipline like forestry, and it becomes jargon.
So let's look at a few terms that seem to hit discussions in our community, some that can be quite vexing:
afforestation, reforestation, resilience, sustainability, diversity and proforestation
We'll have a friendly chat on some of the implications these terms for individual folks with woodlands to small lots and yards to community organizers and even larger policy.
"Backyard Forestry in 90 Minutes" is a free educational program series sponsored by NJ Forestry Association, State Forestry Services & Rutgers Cooperative Extension. The program, now online, takes place on the THIRD Thursday of every month from 7:00 pm to 8:30 pm.
Click HERE to Register!
Continuing Ed Credits: This program has applied for:
LTE/LTCO Credits
NJUCF Credits
Category 1 SAF CFE
Please be sure to include required information in your registration so that credits can be reported.