Forestry in 90 Minutes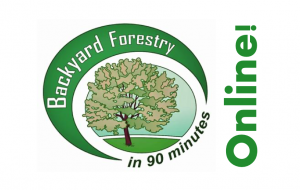 Join us for
Backyard Forestry in 90 Minutes
Third Thursday of each month, 7 p.m. to 8:30 p.m.  
Join us on Thursday, September 16th at 7pm for our next webinar, "Spotted Lanternfly, Beech Leaf Disease & Oak Wilt: what you need to know" with Bob Dolan of Rainbow Treecare Scientific Advancements.
"Backyard Forestry in 90 Minutes" (BYF) is a free educational program series sponsored by NJ Forestry Association, State Forestry Services & Rutgers Cooperative Extension. The program, now online, takes place on the THIRD Thursday of every month from 7:00 pm to 8:30 pm.
Click HERE to Register!
Did you know?  You can view past BYF programs on our YouTube Channel? Click HERE to view past programs.