Forestry in 90 Minutes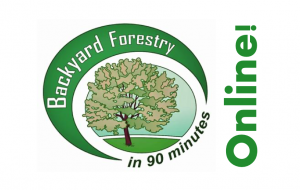 Join us for
Backyard Forestry in 90 Minutes
Third Thursday of each month, 7 p.m. to 8:30 p.m.  
Join us on Thursday, January 20th at 7pm for our next webinar, "Mosses – An Introduction" with John Hooven.
Imagine a world without oxygen, where nothing grows on the land and everything lives in the ocean. That world was ours 350 million years ago. Then, a new species, related to green algae, made its way onto the land. These were the mosses and they made living on the land possible. Join us for January's BYF Online as we briefly explore the mysterious world of mosses. Learn the difference between true mosses, hornworts and liverworts. Discover the versatility of a truly remarkable, seemingly simple plantlike organism that, to this day, is a fundamental part of the creation of soil where nothing else will grow. Our speaker will be NJFA Board Member and recent SUNY College of Environmental Science Graduate John Hooven.
Click below to register. A link to join the webinar will be sent just prior to the beginning of the webinar.
"Backyard Forestry in 90 Minutes" (BYF) is a free educational program series sponsored by NJ Forestry Association, State Forestry Services & Rutgers Cooperative Extension. The program, now online, takes place on the THIRD Thursday of every month from 7:00 pm to 8:30 pm.