Forestry in 90 Minutes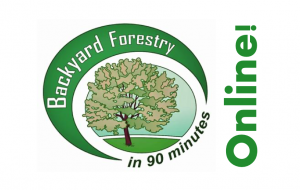 Join us for
Backyard Forestry in 90 Minutes
Third Thursday of each month, 7 p.m. to 8:30 p.m.  
FREE online webinar series sponsored by
NJ Forestry Association, NJ State Forestry Services & Rutgers Cooperative Extension
Join us on Thursday, January 21st for "Winter Tree ID" Part Two with Kieran Hunt!
There was so much enthusiasm demonstrated by the attendees of December's "Winter Tree ID" session that Kieran has agreed to continue this series with "Winter Tree ID, Part 2". Join us on January 21st at 7pm as we cover a brief introduction on "How to ID trees", then focus on actual species identification. If you missed Part One, not to worry! This webinar will review some of the basics before diving in to some specific trees. Some of the genera we'll cover will be oak, birch, cherry, tulip, hickory, walnut, magnolia, sweetgum, black gum, and sassafras.
"Backyard Forestry in 90 Minutes" is a free educational program series sponsored by NJ Forestry Association, State Forestry Services & Rutgers Cooperative Extension. The program, now online, takes place on the THIRD Thursday of every month from 7:00 pm to 8:30 pm.
Click HERE to Register!
Continuing Ed Credits: This program has applied for:
LTE/LTCO Credits
NJUCF Credits
Category 1 SAF CFE
Please be sure to include required information in your registration so that credits can be reported.