Forestry in 90 Minutes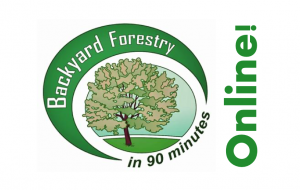 Join us for
Backyard Forestry in 90 Minutes
Third Thursday of each month, 7 p.m. to 8:30 p.m.  
Join us on
Thursday, October 21st at 7pm
for our next webinar, a recorded talk from last summer by 
Dr. Doug Tallamy
, presenting "Nature's Best Hope", provided by the NJNLA (NJ Nursery & Landscape Association).
Recent headlines about global insect declines, the impending extinction of one million species worldwide, and three billion fewer birds in North America are a bleak reality check about how ineffective our current landscape designs have been at sustaining the plants and animals that sustain us. Such losses are not an option if we wish to continue our current standard of living on Planet Earth. The good news is that none of this is inevitable. Tallamy will discuss simple steps that each of us can- and must- take to reverse declining biodiversity and will explain why we, ourselves, are nature's best hope.
Because this is a pre-recorded presentation, there will not be any live Q&A, but the presentation length is one hour, 30 minutes.
"Backyard Forestry in 90 Minutes" (BYF) is a free educational program series sponsored by NJ Forestry Association, State Forestry Services & Rutgers Cooperative Extension. The program, now online, takes place on the THIRD Thursday of every month from 7:00 pm to 8:30 pm.